Tour of the Basque Country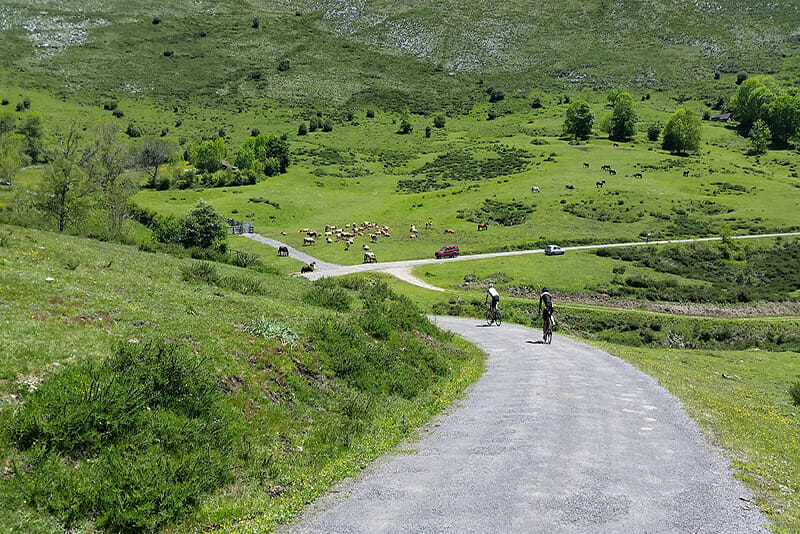 View our full details and dates on our Tour of the Basque Country page.
Pais Vasco is a lush region in the north of Spain known for its world class gastronomy. This is an itinerary all about immersing in Basque culture, food & cycling.
Start in San Sebastian, ride up Monte Igueldo & the Jaizkibel with dramatic views of the coast. Take a jaunt into France and tackle the Aritxulegi (and some delicious French pastries!)
Return north to Bilbao with a spectacular point to point ride along the Costa Verde & finish the tour with the famous climbs of the Oiz & Sollube
Groups
Groups of 8 or more riders are eligible for a 5% discount per person.
Any Questions?
Feel free to contact us at info@eatsleepcycle.com with your request.